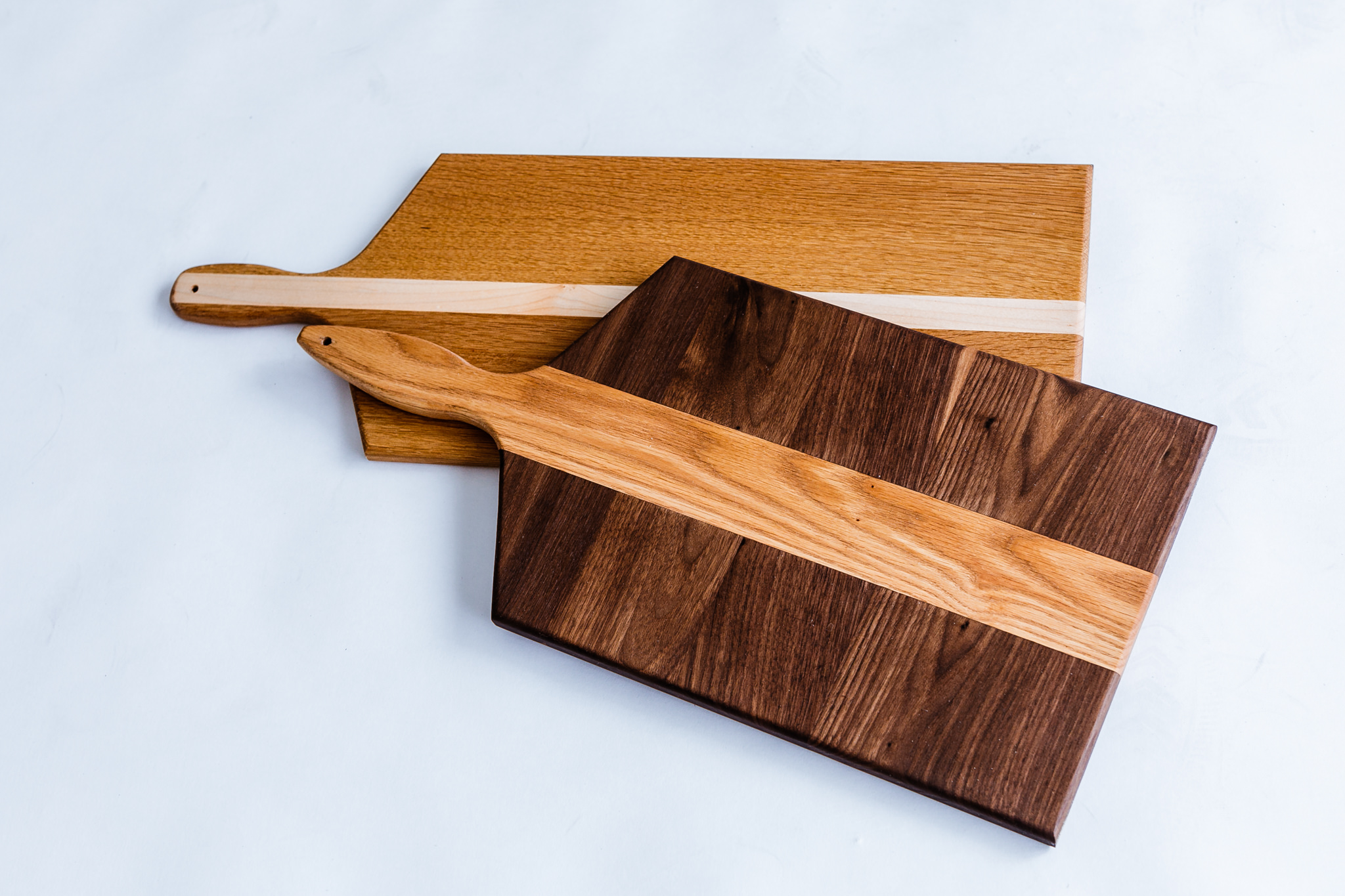 Charcuterie & SINK boards
No better way to show off some delicious apps or a platter of fine meats and cheeses than displaying on these beautifully hand crafted charcuterie boards! Oh, and did you say you needed additional counter space? What better way to add a little extra space than having a fine-crafted piece of art over your sink opening to give you some extra space, or hide some dirty dishes in a pinch?
These are hand crafted and rubbed with a 100% food grade mineral oil to protect the beautiful, natural wood. Some photographed here are made from reclaimed white oak, red oak, hard maple, yellow birch, and dark walnut.
If you want a solid piece of wood, or add an accent piece, you name it, I make it. Custom sizes and wood species are always available - but I also have a few standard sizes to help make it easier!