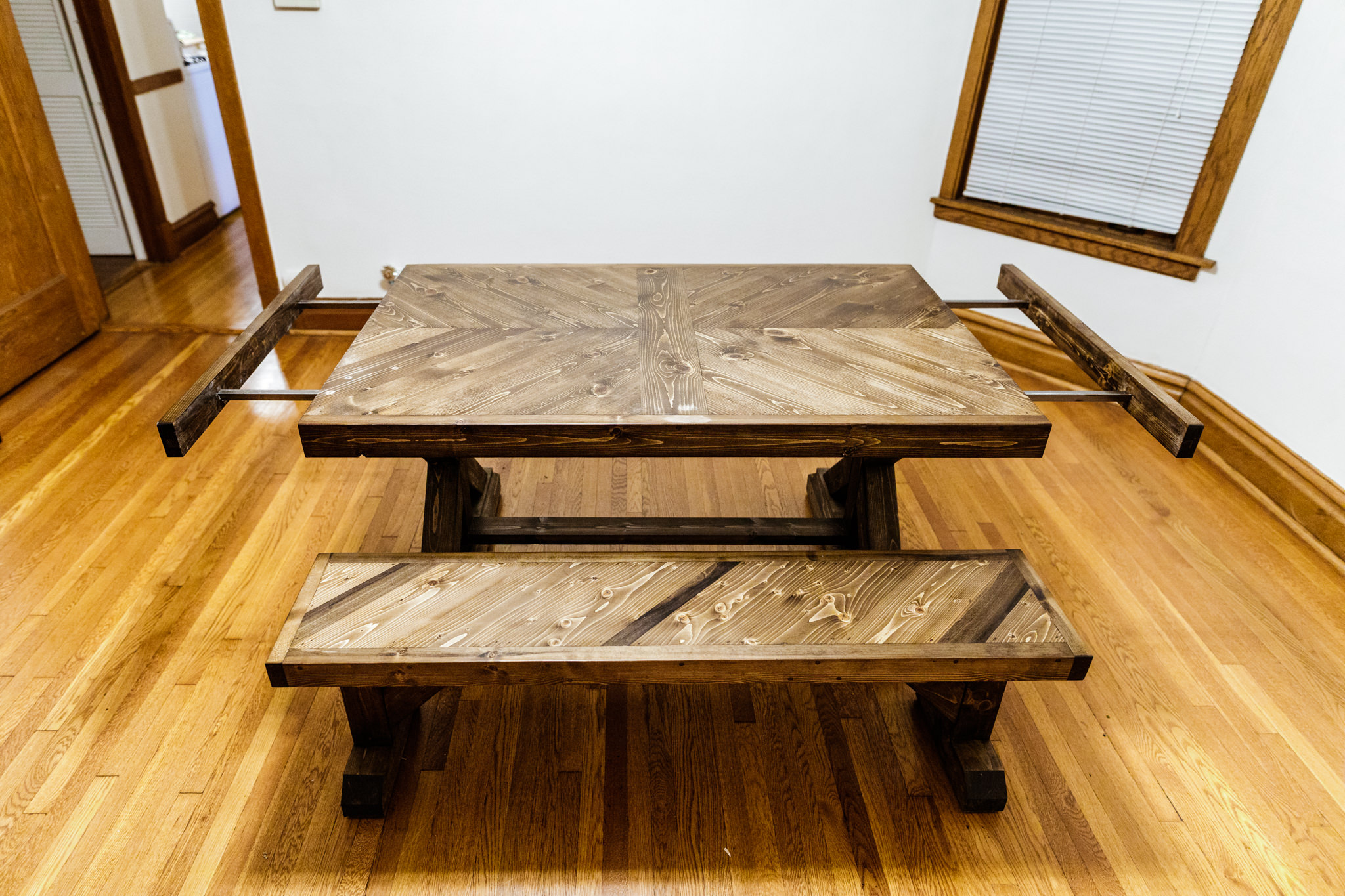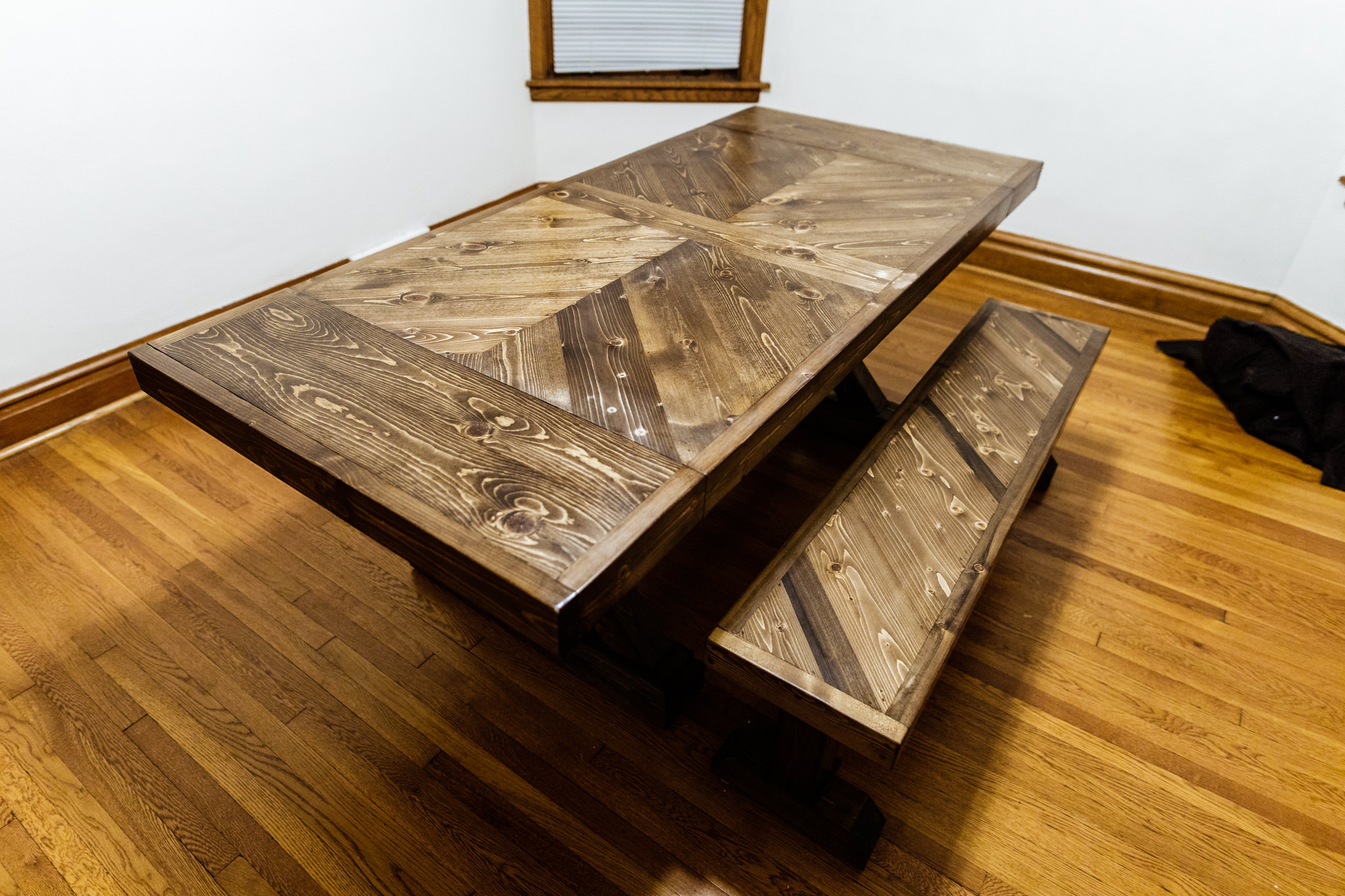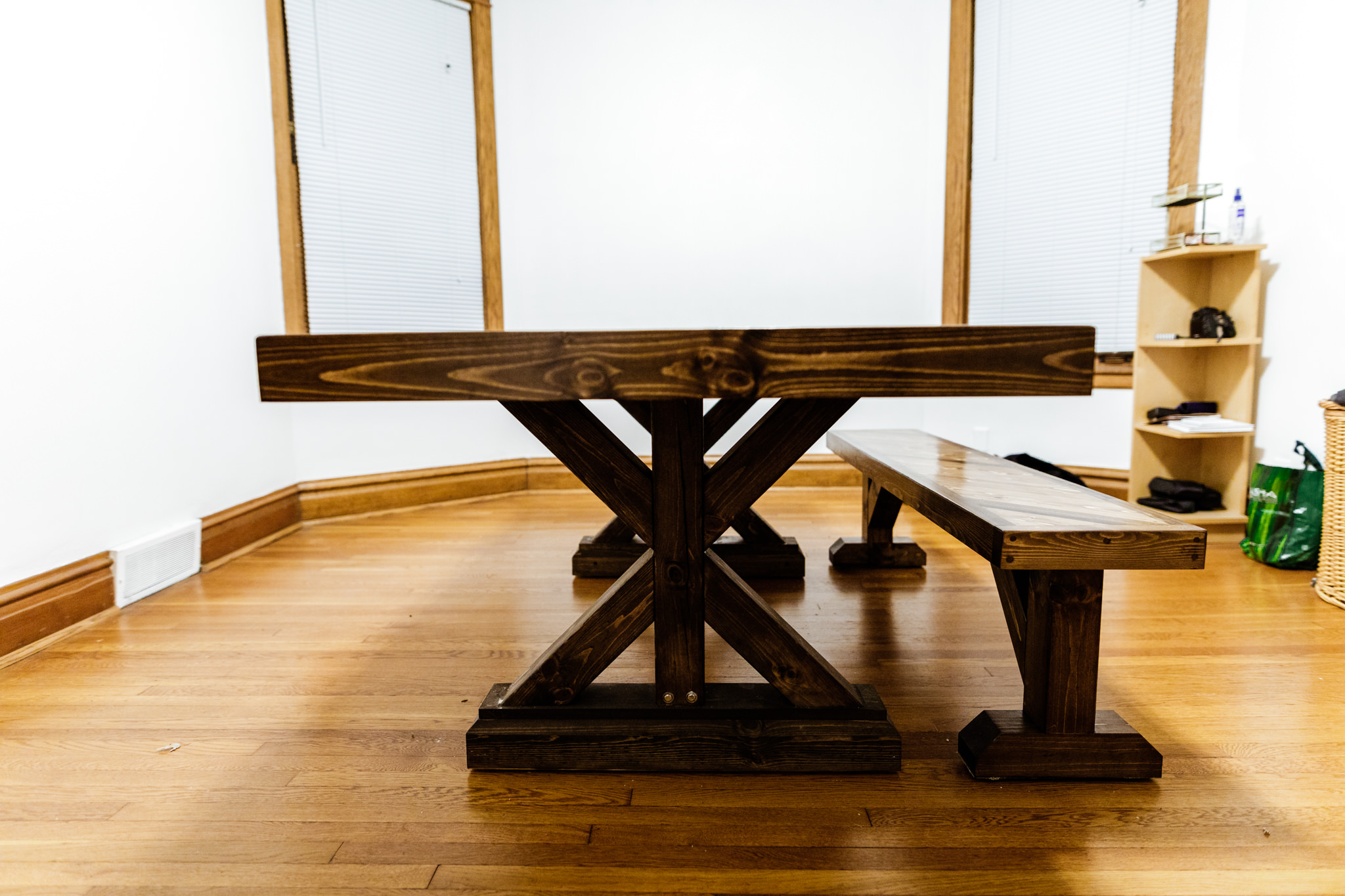 Farmhouse Dining Table w/Extensions
If you have a dining room that may not fit a giant dining table every day, but you still love hosting large dinner parties - then look no further. The unique chevron style paired with the X-style legs gives the old farmhouse look a modern twist - with a matching bench to boot! And with the capability to add two breadboard extensions, you can add enough room to the table for those large dinner parties!
This particular model was made of premium grade pine to give it the farmhouse look, with a Jacobean stain and a smoothed satin sheen to maintain the modern feel. Style, color, and bench can be customized to your specific taste.
Sizes can literally be anything you want, but here are a few standard sizes to consider:
Small (32" x 72")
Medium (34" x 84")
Large (36" x 96")