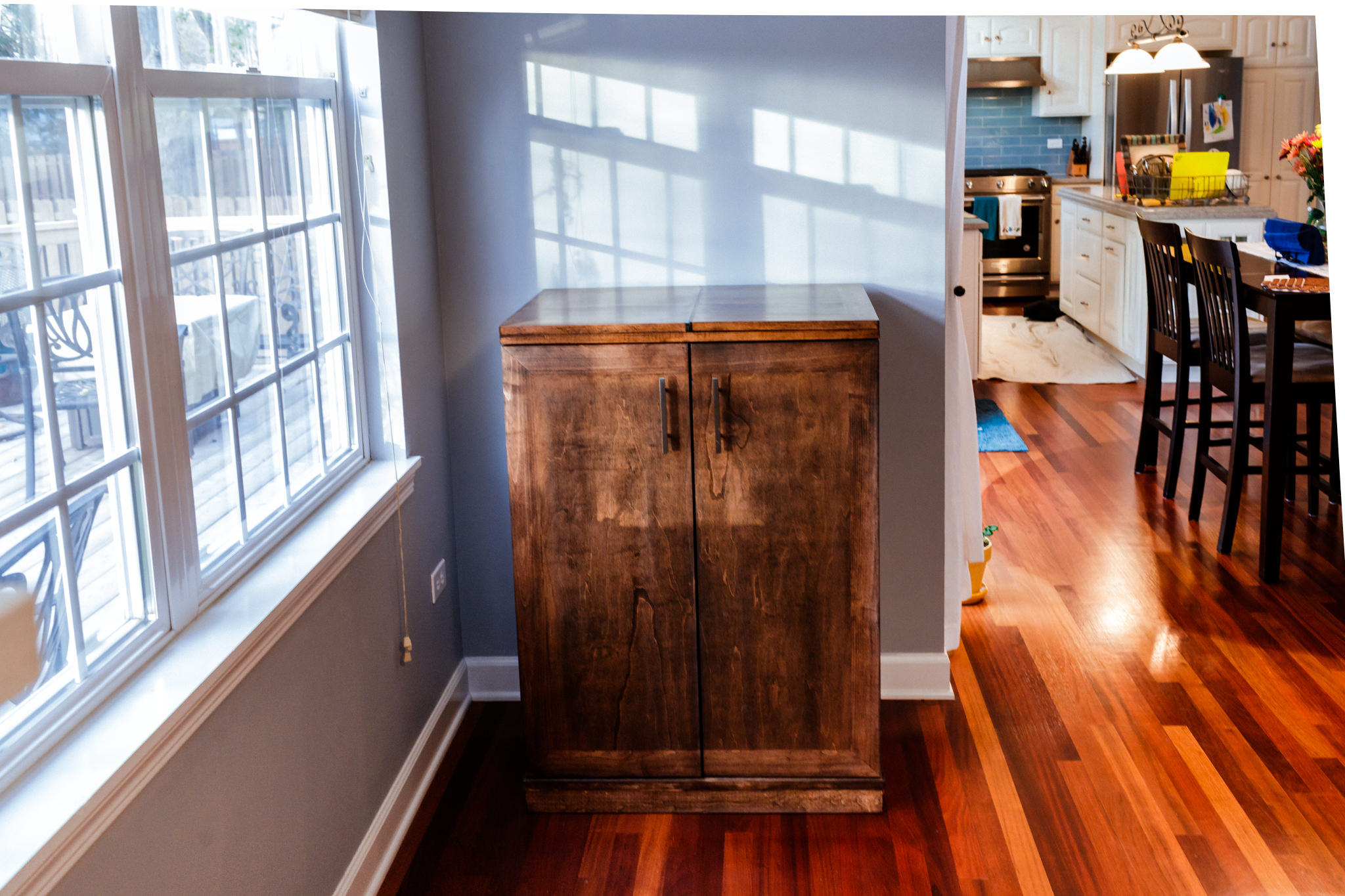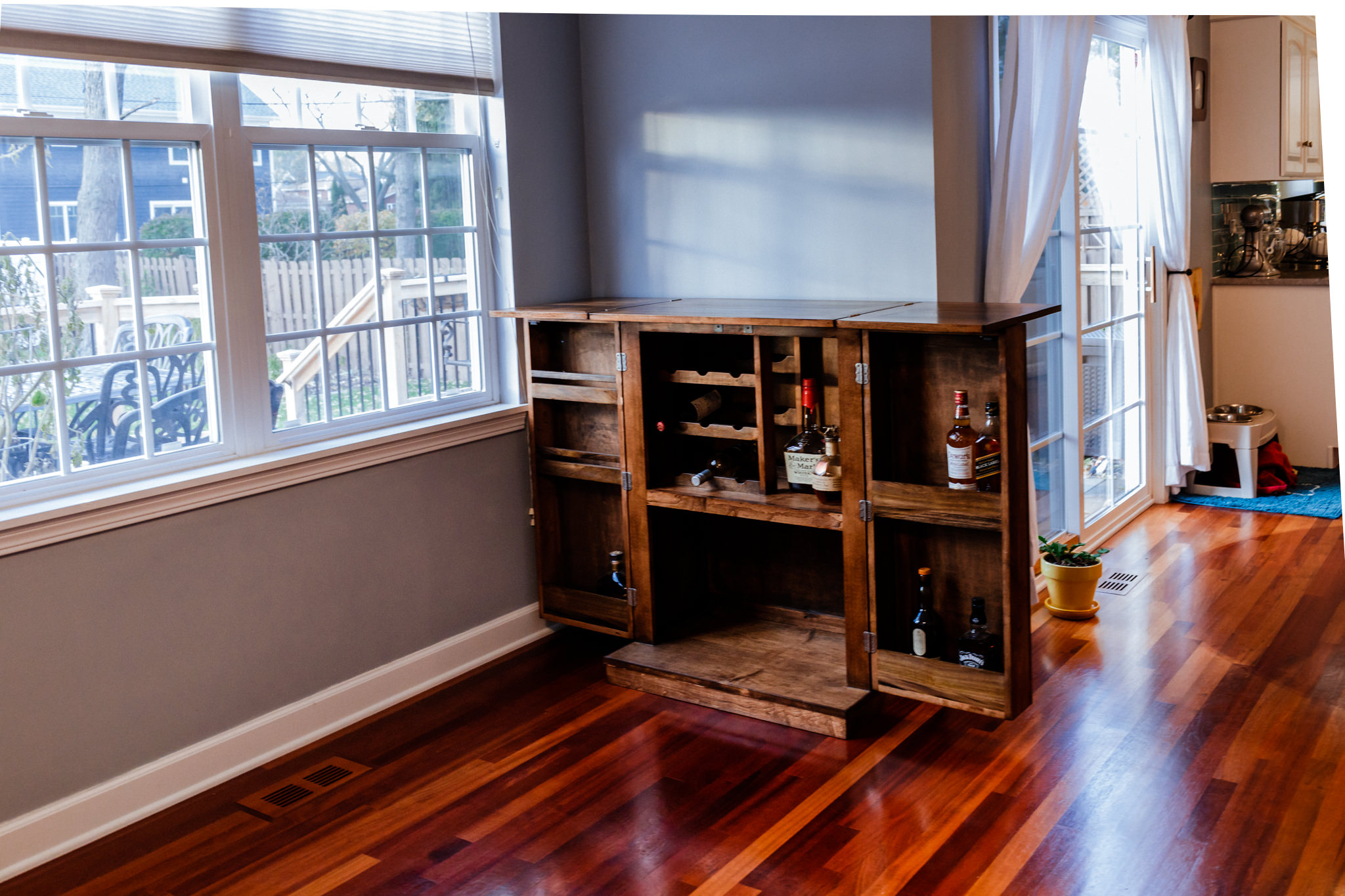 CUSTOM OPEN BAR CABINET
This beautiful addition to your room is a must have for those who like to host dinner parties. Here's the thing... you have all this really nice booze, but you don't really want everyone to think you're an alcoholic by having it on display, right? Or maybe you do. I'm not one to judge. But here's a custom piece that was created to have a home for your great selection of wine, liquor and spirits - but put away while you're not hosting. This cabinet is a great piece to have in your favorite room to host parties, and open this baby up when the fun gets started!
This particular model is made of 100% Hardwood Maple and stained with Espresso to match the room's furniture. While closed, it sits at a compact 30"W x 20"D x 42"H - but expands to 60"W when open! This can be customized to your tastes with your particular preference in wood, stain color, and hardware style.
There is one more just like this available for purchase today!