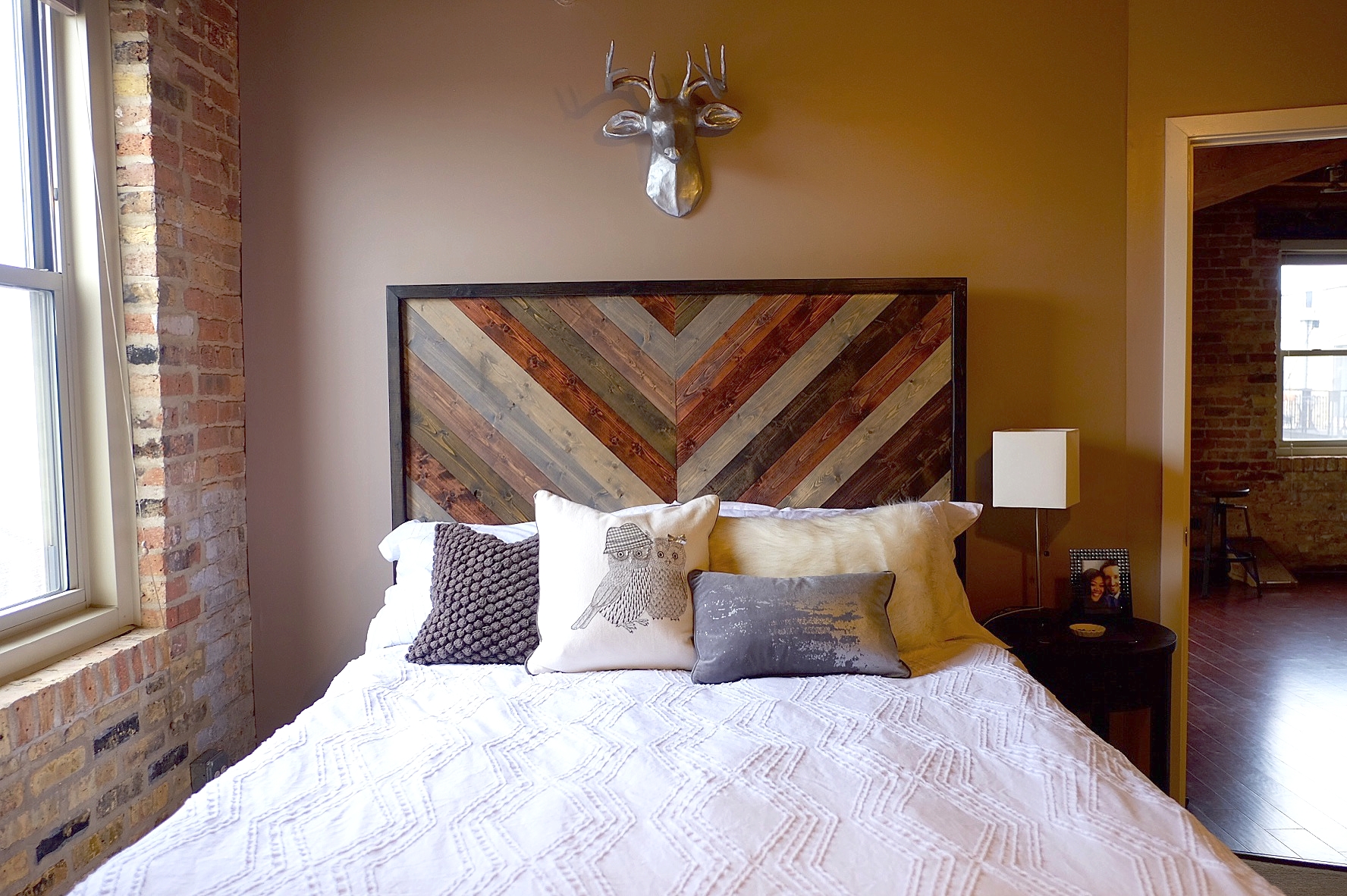 Rustic Chevron Headboard
The best way to complete your bedroom and give it the centerpiece that it needs is a custom designed headboard to go with your bed. This chevron style headboard with various custom blended colors is a real treat. This particular design is intended to match the home's (well, my home's) brick walls, existing floors, and wall decor to really bring all the great colors together in a unique way. Or, you could just go with a gradient of one specific color, like the charcoal version also shown here!
This bed can be customized to your liking - chevron, herringbone, shiplap, pallet wood, or just vert / horz alignment. Check it out, and pick out something you really need for your bedroom!
Full: $450
Queen: $550
King: $650